People today are overly critical of award shows but I guess that is just our time.
After all, that's what generates buzz. That's what gets you the facebook "like" or comment and that's what gets you that retweet or that one extra follower on twitter. It's not posting about how you "loved The King's Speech." It's making a snarky comment about stuttering featuring The King's Speech. Cynics run social networking sites and people are addicted to them.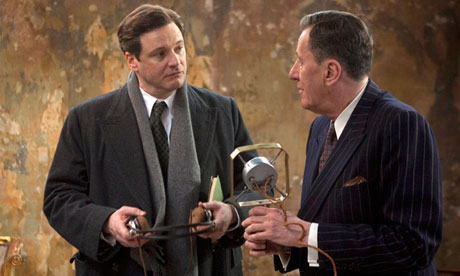 The Oscars were too long, too dry, too awkward, not enough, blah, blah, blah. There will always be something! An award show is a giant red target. It's not moving. It sits there for three or more hours and all of its cracks and flaws show sooner or later. Critiquing it just seems gratuitous. You're not really being clever or smart. You're being obvious and so you might as well not say anything at all.
If I had to critique The Academy Awards this year it would not really be a critique at all. It would just be a disappointment in how the cards fell. I can't say that I was inspired overall. I found Christian Bale's speech to be great. I loved seeing Dicky Eklund, the man who's life inspired his character in The Fighter, and I loved how Christian promoted him and his website (Eklund trains professional boxers today just as he trained his brother Micky Ward in the film). I found many of the other wins, although justified, to be somewhat dull in that they weren't truly moments they were just speeches.
It's hard to find the balance between how much of this is for them and how much of this is for us. After all, movies are made for our entertainment; however, it is to be assumed that many of these people work very hard for these oscars. It it 50/50? I'm not sure. If I don't find Colin Firth's speech to be particularly inspiring after waiting three hours for it, do I get angry because it wasn't an overly emotional moment for him as I felt it should be? or do I reconcile that it's his speech and he should do what he wants with it because we still got a great movie?
The way I see it, even if an awards show only generates but a few seconds worth of inspiration, it's probably much more worth it than not experiencing it at all, especially for someone with dreams of making it big in entertainment someday.